Have you been wondering where to next for LinkedIn? We've been getting a lot of emails lately questioning the next evolution of LinkedIn. In a timely fashion LinkedIn has answered those questions with a roll out of a huge feature that will take their brand, platform and user potential to a whole new LEVEL.
Just recently they introduced: ProFinder. A platform that lets consumers request proposals from service providers.
The matching technique relies on LinkedIn's trove of user data on hundreds of millions of professionals and might not be something other agent-search tools can replicate due to LinkedIn's tight control of that data. A tool similar to popular 'freelance-for-hire' sites such as Fiverr and Upwork. Matching customers looking for a specific type of product or service with a qualified professional.
Here's how it works:
1) You first answer a couple of questions about the service you're looking for.
2) LinkedIn will then introduce you to the best local professionals.
3) You receive up to 5 offers from professionals ready to help.
4) And then select the right pro based on their experience and portfolio.
It hasn't been completely rolled out across their entire platform and for all countries, but here's a link where you can apply: Click here to apply for ProFinder.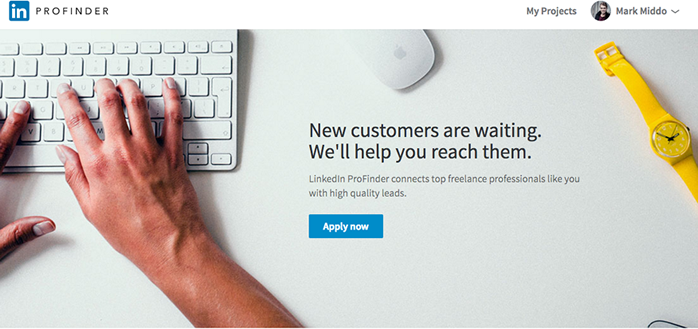 At linkfluencer® we highly recommend you apply for this feature as there are a range of benefits that come to any early adopter of any new platform. This just goes to show the importance of working on your profile and building your influence on LinkedIn…
With over 1 billion searches per day for names and companies, LinkedIn is your opportunity to build your business reputation, expand your professional network and help companies and connections know who you are and what you do. And with so many people fighting for attention, your first impression can most often be your best or last.
Now with the introduction of the ProFinder, if you apply and are one of the top profiles in this service, the possibilities are ENDLESS. Get excited because this is going to take your LinkedIn game to the NEXT level. A brilliant business move – one that opens up another new line of potential revenue for LinkedIn while adding, even more, value to the network for its 400M plus users worldwide.