Have you heard about LinkedIn polls? If you're an active user of the platform, chances are you've probably seen people using them for their content. Maybe that made you a little curious, but potentially that's where it ended, and you didn't think much more of it. 🤔
Well, at linkfluencer, we always look into any new feature rolled out and ask ourselves, is this something we and our audience could potentially take advantage of to win new business? This answer for polls was a resounding yes! So, we put our lab coats on and started putting them to the test some time ago, and finally, we're here to show you our results and some pretty astonishing findings. 🧪
Firstly, how do you create a poll?
It's easy, once you're logged in and on your feed, click on 'Start a Post'. 👍 Once there you will see a little Poll icon and if you click that it will open up the area allowing you to ask your poll question and include the answers. You can't get simpler than that!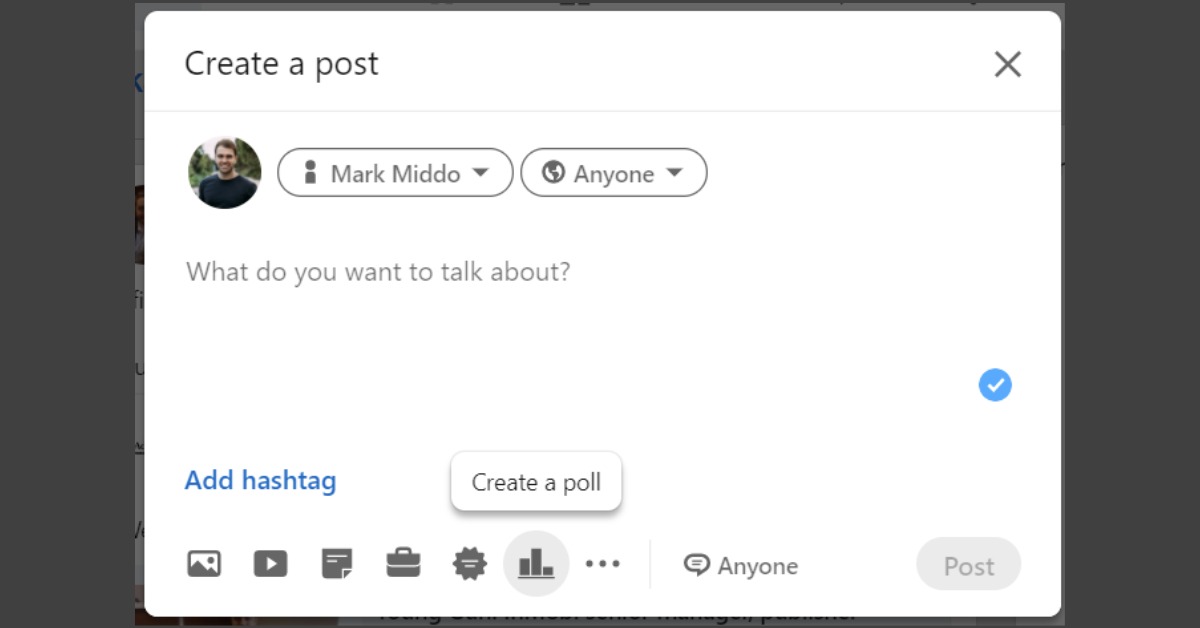 So, what are some best practices when creating a poll?
We've found that the best way is to keep them short and sweet. You don't want the questions and answers too wordy, our best results came from simple things like the below example.
Then in terms of the topics, make sure they are questions that are relevant to your expertise and something your audience is interested in, this will increase your chance of engagement and make sure it's relevant. From our tests, polls have been getting us 10 to 20x reach of regular posts, they're more engaging, and they are great conversation starters. 🚀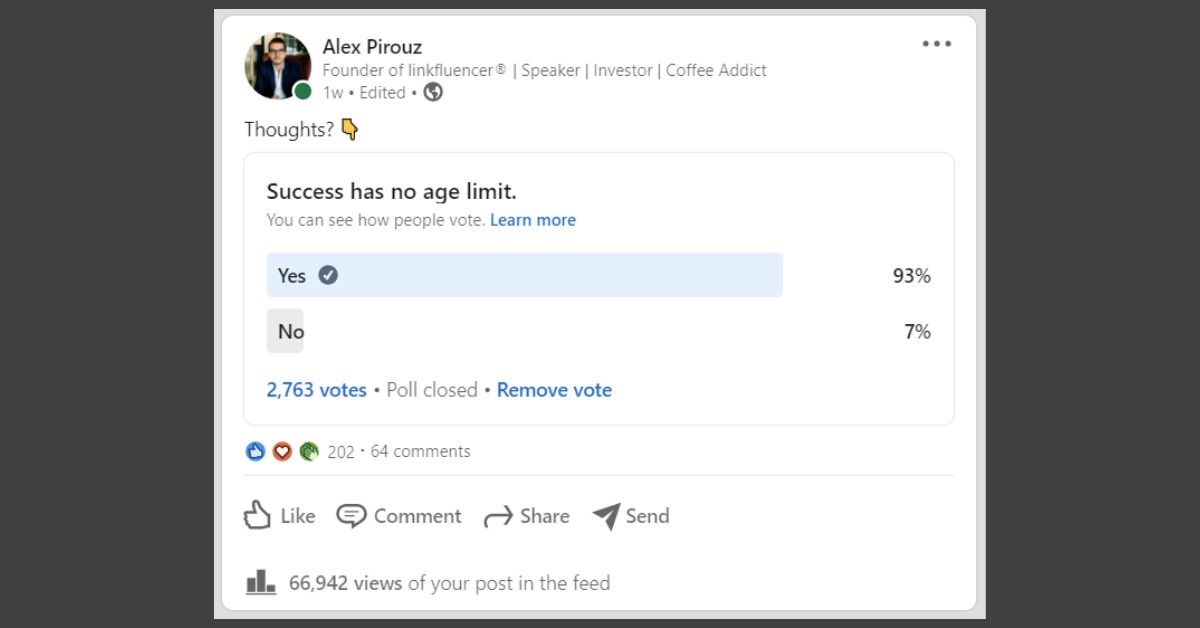 But what's the key to leveraging them to create new business?
Well, firstly, as you start polling, it results in a lot more profile views and new followers. Our founder has discovered a big spike in the number of followers since using the feature. If your profile is strong, it will convert into more conversations with your target audience. 😎
Secondly, when you start polling people will comment on your posts, if those people are in your target audience, use that engagement to start a conversation by messaging them directly about it. If they are not yet a connection, that's a great reason to reach out, especially if they are in your target audience as they are a potential prospect.
Finally, another great way to leverage polls is to review who has voted and reached out to them. You can either open up a conversation if they are already connected, or if they are not in your network, you can easily send them an invitation.
To do this simply go to the post and click on the vote count. This will open up a list of the people who have voted, from there you can simply reach out via their profile to get a conversation going.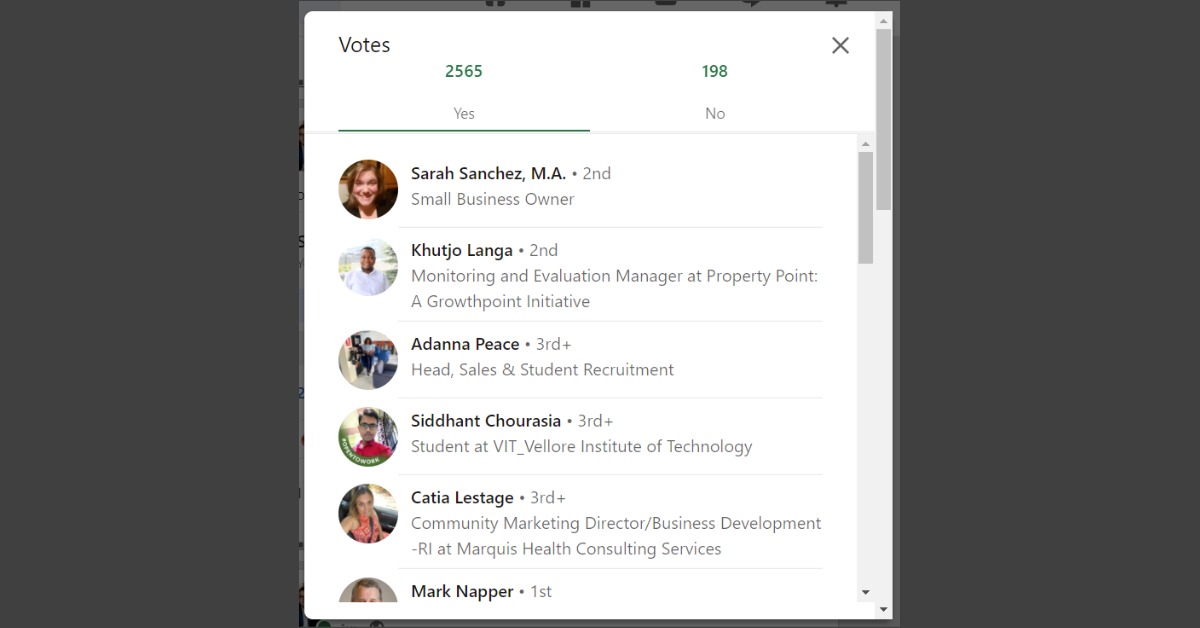 There you have it, a snapshot of how you can leverage polls to generate new business and gain more exposure. 🙌 Now if you're looking for a more targeted strategy to connect with your audience and turn those conversations into sales, applications are now open for our B2B software solution Jayla.
With Jayla, you'll save hours per week by taking the hassle and guesswork out of running successful sales campaigns without the bots and spam that can get your account banned. Click here to find out more and apply today.