There has been a major LinkedIn Security Update: 4 years ago LinkedIn was victim of an unauthorized access and disclosure of members passwords. Similar to what happened to Apple and iCloud. On the 17th of May 2016 the company became aware of a release of more data on the backend of the 2012 security breach.
LinkedIn is taking steps to ensure anyone's account that has been put at risk will have an automatic password reset sent to your email. Unfortunately, in the online world cyber attacks are common place and it just goes to show how important it is to update your passwords on a regular basis if you do not already do so.
Good thing is LinkedIn is a professional outfit that has put measures in place to fix the issue and ensure that the security going forward is lock tight. Even if you have not had the password reset alert sent to you, we are recommending you to follow the next steps to ensure your account is secure by setting up 2 Step Verification for your account. Instructions to do so are as followed:
Step 1:
Login to your LinkedIn account by clicking here.
Step 2:
Go to Privacy & Settings in the top right hand corner.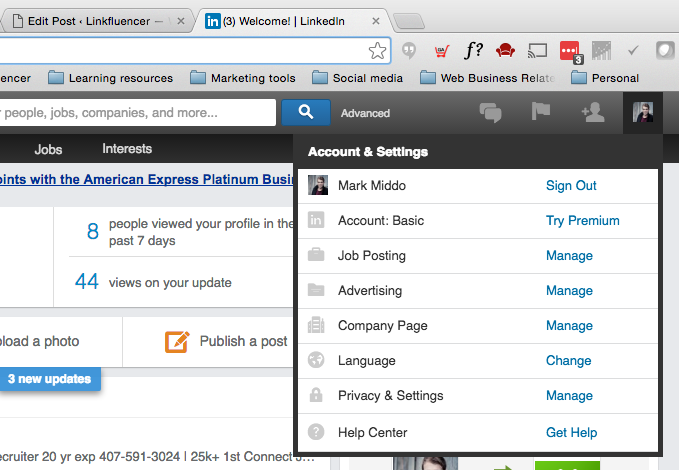 (If you are seeing the new settings view, scroll down to the bottom and click Show Previous Settings Version.)
Step 3:
Go to the Account tab which is the 4th tab at the bottom left as displayed below.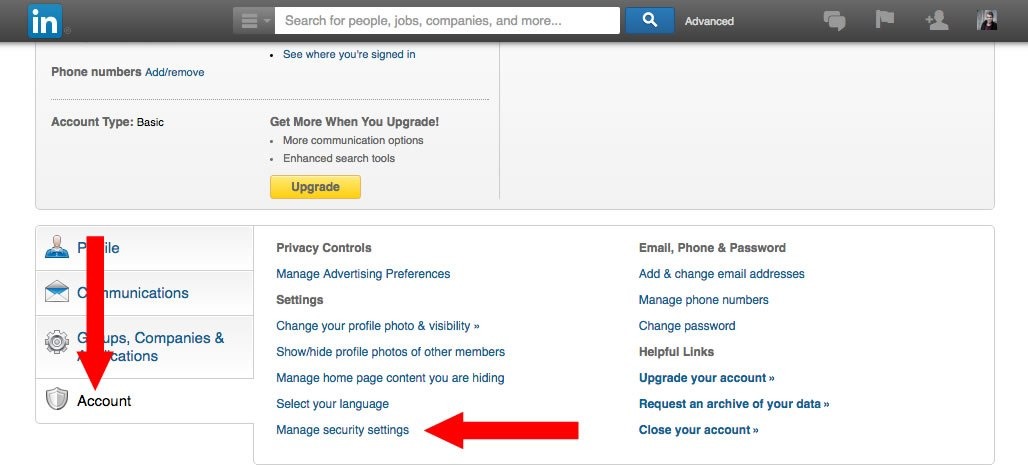 Step 4:
Click on Manage security settings.
Step 5:
Turn on two step verification and click done.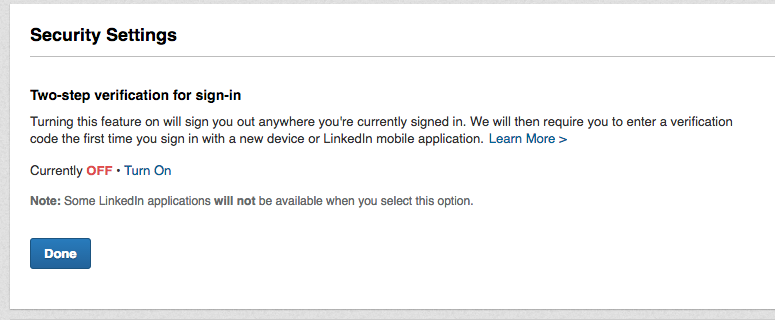 Step 6:
When you hit two step verification fill out the details (putting in your mobile number).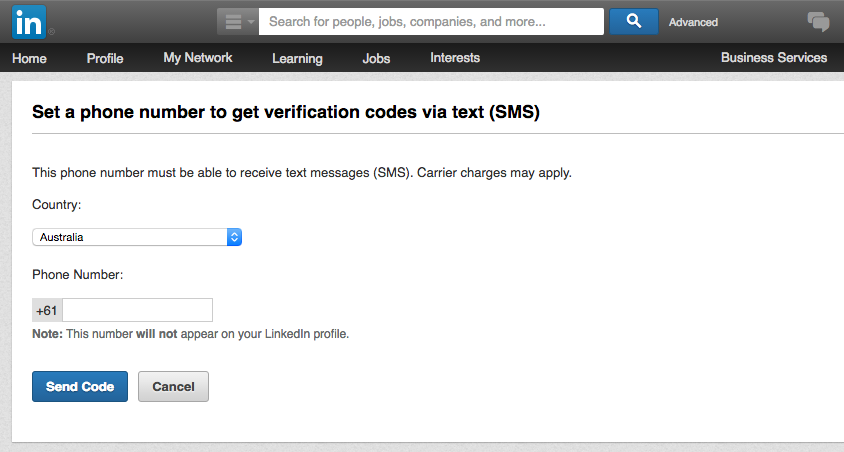 Step 7:
You will receive a code to your mobile.
Step 8:
Verify that code sent to your mobile by putting the code into the boxes requested by LinkedIn and hit save.
Step 9:
You will get an email telling you that your account has been set up with two step verification.
Step 10:
Sign in to your account again to finalize the process.
To make sure your account is fully secured we also recommend changing your password and to do so every 3 months. You do this in the account area where you set up the two step verification by clicking change password.