Given the recent news around high-profile account takeover attempts on other services, LinkedIn has worked hard behind the scenes to design 2 new tools to improve the safety, security, and control of your LinkedIn account. Their first update is designed to give every member the opportunity to see all the data stored on their account, including your updates, activity, IP records, searches, and so on …..
Unlike other platforms out there such as Facebook, Twitter, YouTube etc., LinkedIn operates from a fundamental belief that any data you create within your account is yours and because of that you should have access to it at any given time. To access your data, simply go to the "Privacy & Settings" located in the drop down menu at the top right-hand corner of your profile.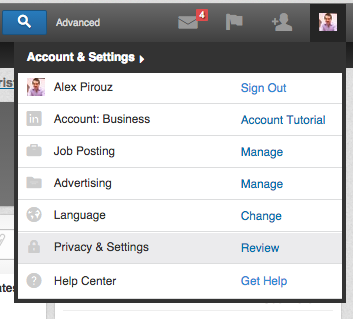 Click on the Account tab at the very bottom and here you will see the option: "Request an archive of your data".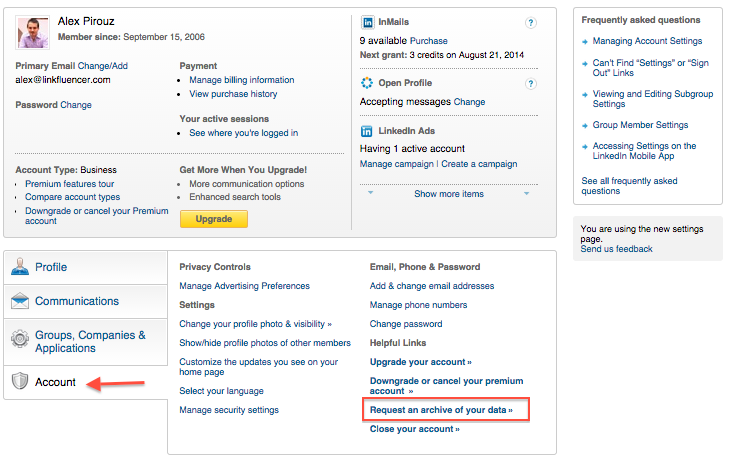 Once you click on that link, you will then be directed to a page asking you whether you want to request an archive of your information. When you confirm, you will get an email notifying you that the information you've requested will be sent to your inbox within 72 hours.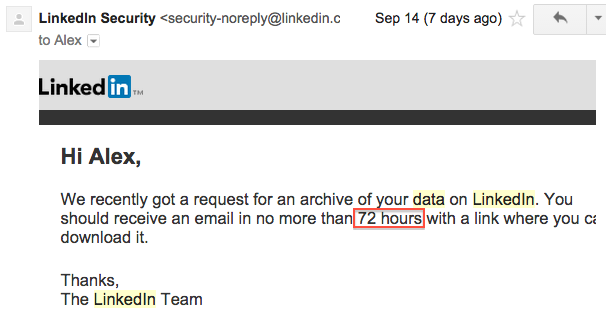 The 2nd tool LinkedIn has built is designed to help you manage your sign sessions all in one place so you can see every location you've signed into LinkedIn and manage those sessions in your settings. Not sure if you remembered to log-out of your LinkedIn account on your friend's computer? Well with this tool you can now easily manage all those sessions in one spot.
To access this feature, go back into your settings, and right underneath the Payments section you will see a link to access this section. Once you're on this page you can see a list of the sessions that are currently open. You have the option to close them individually or all of the sessions at once.

If you've outsourced your LinkedIn campaigns to an assistant or marketing department it's important that you only have one session open at any given time. They are currently in the process of rolling out these tools globally; to find out whether your account has been updated with these features simply follow the steps listed within this article. All of these changes are part of LinkedIn's ongoing commitment to put members first and give you full control of the content you share within the network.