A few months ago we launched our Corporate LinkedIn Service where we provide training workshops for sales teams as well as licensing to our online program. During this process we have had some interesting conversations with sales directors and managers.
From these conversations we have noticed a lot of common mistakes that salespeople and Entrepreneurs alike are making on LinkedIn. Some of these we have already covered in previous articles such as 5 Mistakes To Avoid On LinkedIn or the Top 3 LinkedIn Mistakes.
However, there is a more recent mistake that we have noticed that is becoming a bigger and bigger problem. It has been marketed as a growth hack online and more and more people are beginning to do this on a regular basis.
This mistake requires a blog post all on its own because it's illegal, intrusive and will damage your company and personal brand. So what's the mistake?
Well, firstly it involves sending users personal emails as soon as you connect with someone and second is extracting email addresses from LinkedIn and adding your LinkedIn contacts to your email marketing list. A massive NO NO.
It's a feature LinkedIn has had within their platform for quite some time, but the company is looking to remove it very soon due to complaints they are getting from users who are abusing this option. To see what we mean click on the menu item 'Me' and click on the drop down Privacy and Settings, as shown in the screenshot below: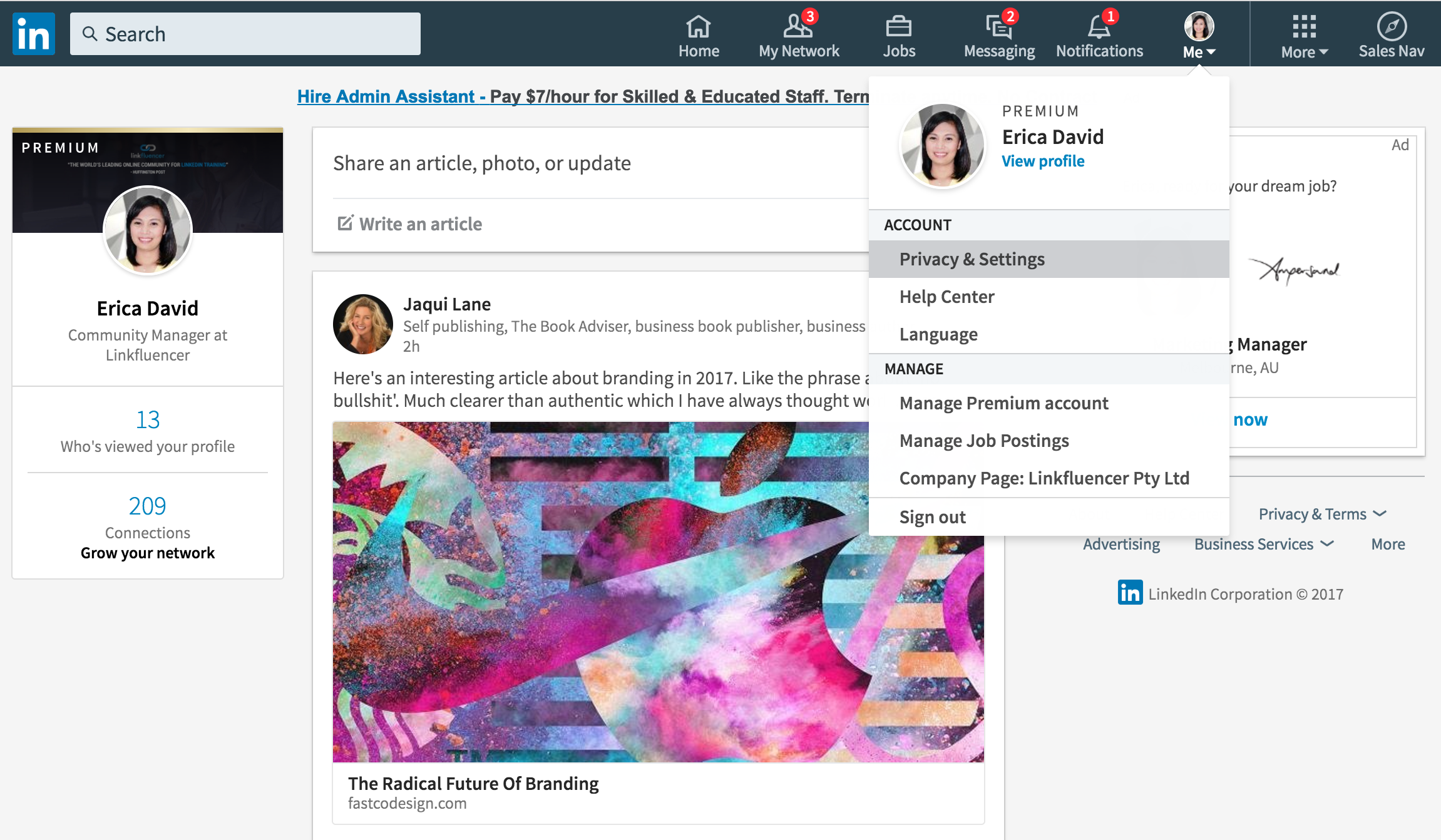 Once you get to the next page scroll down to "Getting an archive of your data" and click on "Fast File Only".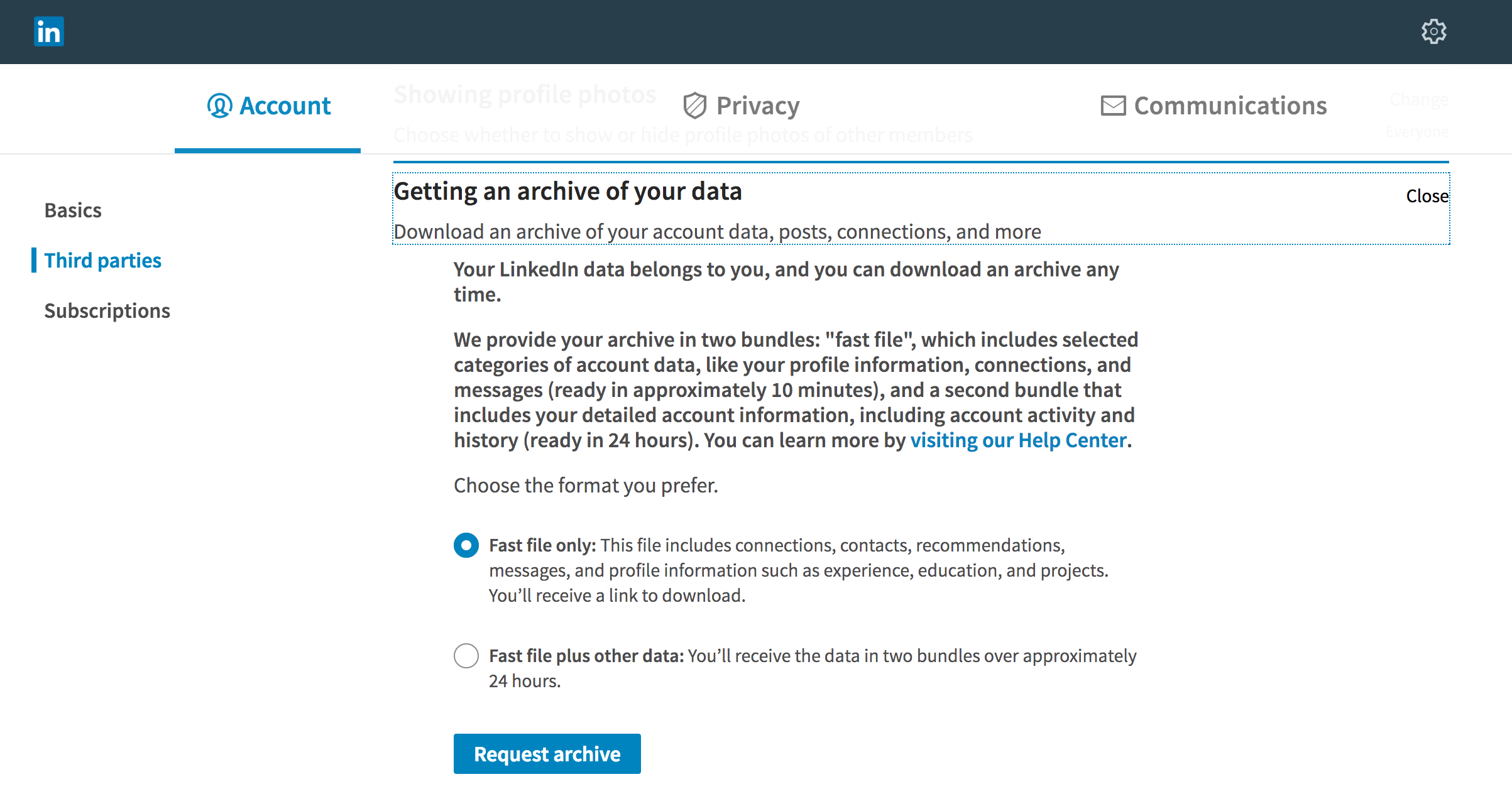 LinkedIn will then send you that data which includes email addresses of your contacts. Why is this such a problem?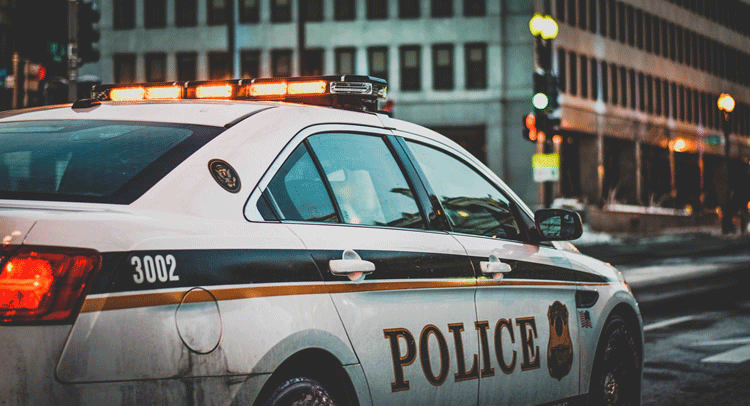 1. It's Illegal
Firstly, it's illegal and violates the SPAM Act. Just because someone has accepted your invitation to connect does not mean that you are allowed to add them to your email marketing list. They have not opted in for those communications. So you could just end up with a $150,000 fine for that little mistake.
2. It's Intrusive
LinkedIn users don't expect to be getting emails to their personal email from you then all of a sudden they are on your email list or getting followed up with a personal email. Imagine you were at a networking event and you suddenly just went up to the front of the crowd and just started talking about your business to everyone.
This is basically what you are doing. It doesn't look good and most people get annoyed by it and opt out because it's intrusive. We know we do.
3. It will damage your personal and company brand
Finally it will damage your brand personally and your company brand. Do you really want to be thought of as a spammer? We don't think so. But that's what people think when you add them to your email list and start emailing out to them.
So our recommendation – stay away from this growth hack that not only can cost you a lot of money, but can damage your personal and company brand. Best bet is to connect with your target market, engage on a personal level by leveraging the email functionality of LinkedIn.
And in that process share valuable content so that once you have built a relationship with them you can promote a face to face meeting, phone call, whitepaper download etc. No need to get put in the 'spammer' bucket because you were trying to take a quick short cut.
If you're concerned whether if you go out and market yourself on LinkedIn alone you may make similar mistakes then it's always best to work with experts to ensure things are rolled out successfully. When venturing into anything new that is going to be so critical for your business it's not worth the risk to your company and personal brand. Hope this article helps you avoid this costly mistake.