So this month we turned 8, it feels like only yesterday that our founder Alex Pirouz launched the company back in 2013. Time sure does fly when you're having fun. Starting off as an online company to running an agency, to now becoming a tech company with the launch of our software Jayla on the horizon, it's been one hell of a ride.
But where did it all start? Well, many years ago when people didn't really know about LinkedIn let alone how to use it, Alex was invited by his friend to sign up for an account. At the time he had exited his 2nd business and was running a business advisory firm.
Looking to scale the business and build up his personal brand, he decided to give LinkedIn a shot. Going in blind, he didn't really know what he was doing, all he knew is he had to get in front of joint venture partners and those in the media to achieve the goals he'd set in the business.
With no real system or strategy in place, he started connecting with accountants as he identified them as good potential partners to help promote a ½ day workshop he was running for small to medium size businesses.
It wasn't long until he got the hang of things, developing sixteen partnerships in a matter of 3 months throughout Australia. Through these contacts, he managed to host an event every month with crowds of over 200+ people all through the power of LinkedIn. 👊
Wondering whether he'd just landed on a gold mine, Alex tested this exact strategy to get into the media. Instead of hiring a PR agency, he made a list of the publications he wanted to get featured in and started connecting with journalists and editors covering stories in the areas he specialised in.
The result? Well, he managed to build a network of over 300 contacts in the media and got featured in over 50 media publications including the Sydney Morning Herald multiple times, Forbes, Inc, and many more. He also became a guest writer for Huffington Post, Business Insider, and Entrepreneur.com.
Pretty crazy right? Well, a LOT of people thought the same and started asking Alex how he managed to do all this without spending a cent on marketing or sending out a single press release. 🤔
As the interest grew, so did Alex's curiosity to see if there was a gap in the market to provide a service to help other businesses also achieve success on LinkedIn. He looked through all of the campaigns that he had run on LinkedIn and noticed that in fact there was a science behind the madness.
Not long after, he created our core 3-Step Methodology and started working with clients one on one to roll out their campaigns. When the results were just as good as his, he knew he'd hit the jackpot, and that's when Alex decided to launch linkfluencer®.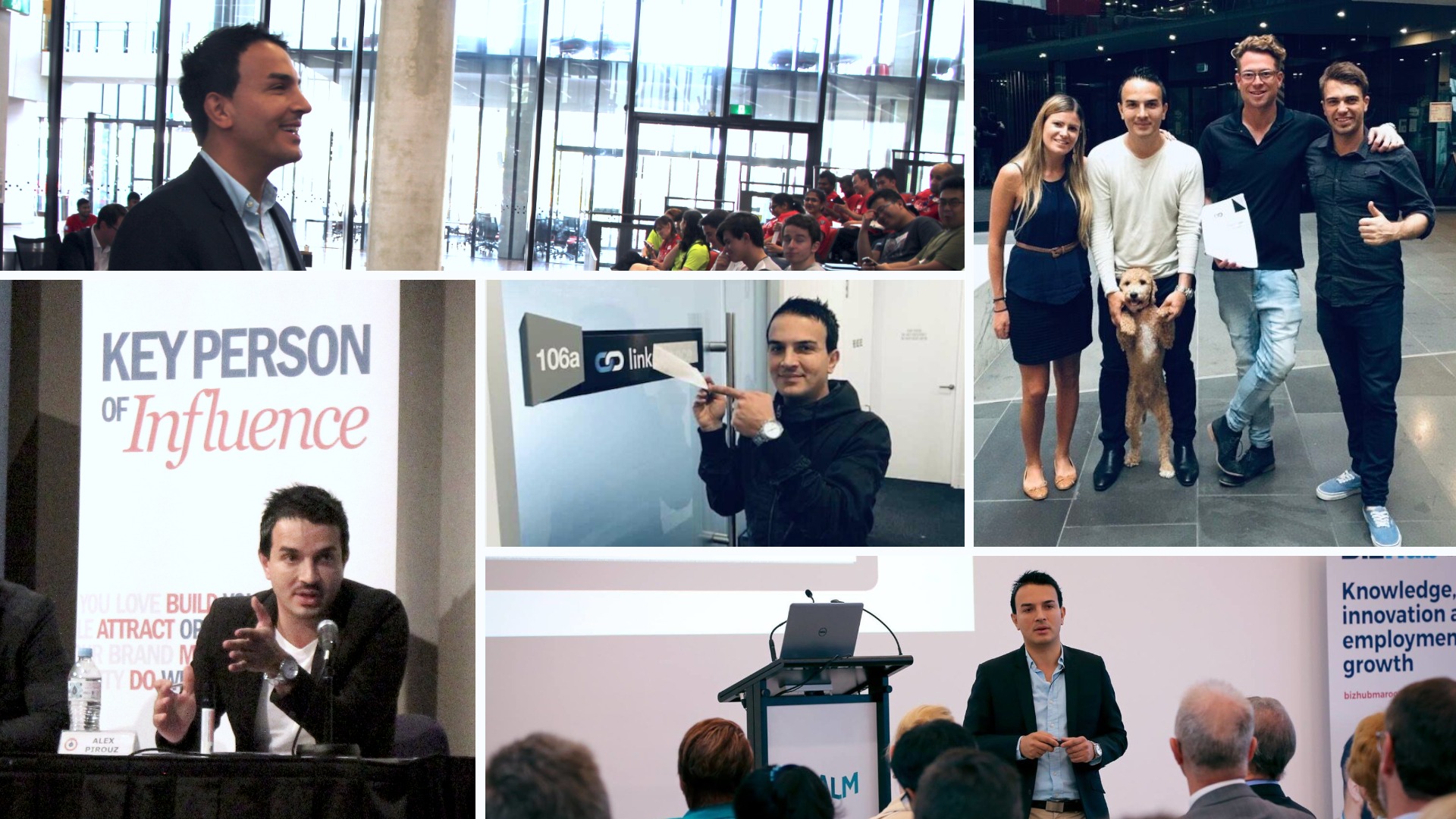 He went from working with clients one on one to developing our online program so that we can package our IP for worldwide distribution. Within a space of 12 months, over 2000+ people from 35 different countries had enrolled into the course.
Whilst the course was making a positive impact on a lot of businesses, one of the biggest pieces of feedback we'd hear from our students all the time was the need for additional support and a community they could connect with.
So we launched 'The Influencers' Program, a 12-month mentoring program where we gave clients access to the online program along with regular online and in-person events, an action plan to follow, community as well as back end support to answer any questions they might have. 🙌
The service was a smash hit with over 450 clients enrolling into the program in a little over a year. But even still, our clients needed more support. Although they were getting the results, they still didn't have the time, confidence, or expertise to execute their campaigns themselves even with a community and backend support behind them.
It wasn't long after that we realized more and more people just wanted us to look after their campaigns for them. In 2016 we introduced our Campaign Management service and launched into the corporate market, helping both SMEs and larger enterprises.
Over the past few 4 years we've been fortunate enough to have worked with and helped hundreds of clients across 60 different industries achieve success on LinkedIn, won numerous awards for innovation, made Anthills top 100 list of coolest companies to work for, and spoken at hundreds of conferences around the world.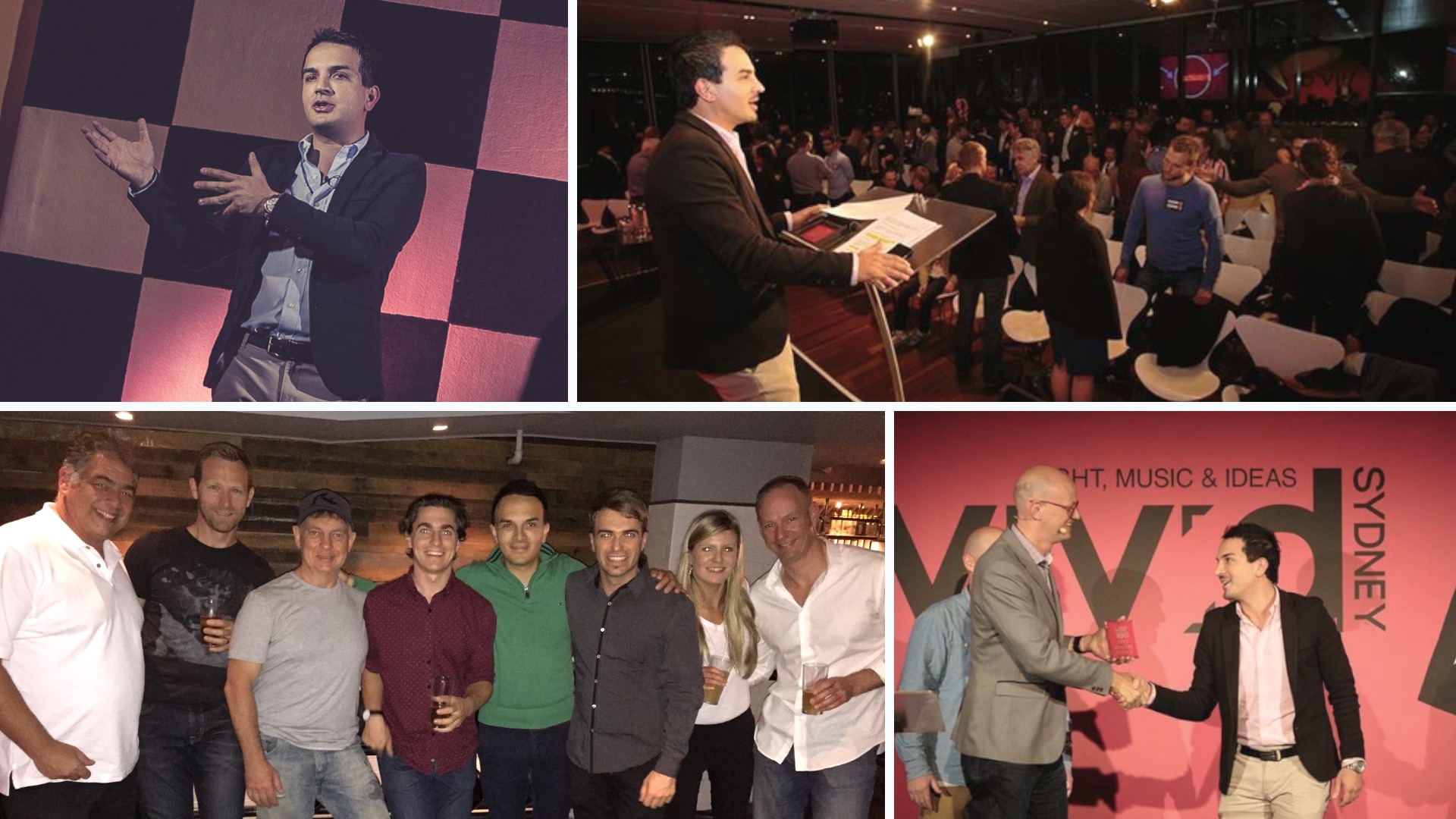 But out of all the achievements, the two we're most proud of are our methodology being used by the Richard Brandon centers of entrepreneurship and being recognized by Huffington Post as the most powerful B2B lead generation strategy online. 😌
But now it's time to up the ante one more time. 😎 Although we were growing by 150% year in year out within the agency, it simply wasn't a scalable model that would enable us to impact businesses at a mass level.
Plus the inspiration behind Jayla all began from hearing about the challenges our clients were facing on LinkedIn. Sure we were opening up a lot of great opportunities but where most of our clients struggled with was actually managing them all. I know a good problem to have right? Well… yes and no.
Given LinkedIn doesn't have an inbuilt CRM or an automated way to remind you of key prospects you need to follow up, most of our clients were using spreadsheets, calendar reminders, and poster notes instead. The more we heard these challenges, the more we realized what our clients really needed was their own personal sales assistant on LinkedIn.
That's when Jayla was born. A software designed to help you connect with your target market on LinkedIn, manage your sales opportunities, track your return on investment and give access to a full end to end reporting all in one place.
With the release coming out shortly, we've set our sights on becoming the premier LinkedIn web tool for generating and managing sales opportunities worldwide. Check out the video below and apply to get access to Jayla today. 👌
Over the years we've learnt a lot about the industry and LinkedIn in general, things you should do, mistakes you should avoid at all costs, and best practises for achieving success. Hundreds of blogs later and thousands of hours testing the platform, below we've listed our top ten most important tips to follow.
1. Quality over quantity
It's not about how many connection invitations and private messages you send out, it's about who you choose to connect with, what you say, and the number of relationships you build. There's no point in having a sea of connections to whom you can't provide any value to and vice versa. So always choose quality over quantity.
2. Serve don't pitch
Too often people try to pitch as many people as possible without first building a relationship with them. They send out phony messages that are painfully ingenuine and end up getting ghosted. Instead of pitching people, show them how you can be of value and they will be much more likely to want to have a conversation with you. 👍
3. Content, content, content
In this day and age posting content is no longer a question, whether you're a company or solopreneur content is more important than ever before. It's the currency of attention and one of the biggest determining factors to prospects establishing trust and rapport with you and your brand prior to making a purchasing decision.
4. The H2H economy
Forget about B2B and B2C, today we're living in the H2H economy. People buy into people first, then the company, and then their products and services. So it's important that you build your personal brand if you truly want to stand out and cut through the noise in what has become a very busy marketplace no matter what industry you're in.
5. Consistency is the key to success
Having a strategy on LinkedIn is great but if you're not implementing that on a consistent basis then you'll never build momentum and the consistent results you need to in order to build long-term success. Things don't happen overnight, find a way to put the right pieces in place and be patient around the results. ✋
6. Niche down
Even if you have multiple different industries, titles, and locations in your audience, don't try to target them all at once. Where you'll see the best results on LinkedIn is niching down to a specific segment and making your messaging and content as targeted as possible. Once you've done with one customer segment move on to the next one. Remember if you don't niche you don't exist.
7. Brand consistency
Doing regular online audits for your personal brand is something that people let slide too often. Check your social media profiles, website, and overall online footprint every 6 months for any missing links, past interviews that may not be relevant, services you no longer offer, etc. Doing this will help ensure your brand is consistent across all channels.
8. Track and measure your activity
Every marketing initiative or activity should be measured for performance and improvement. Make sure to keep track of how many people accept your invitations, how many of those turn into meetings, meetings into sales, and so on. Review your results every month and make small adjustments to continuously improve your campaign.
9. Be you
Too many people on LinkedIn are focused on what others are doing in their industry rather than doubling down on their vision and what they truly stand for. As a result they build a brand that is not aligned to their core values which in turn comes out in their content, profile, and worst yet in person. Be proud of who you are and focus on the only person that matters: YOU!
10. Time is now
Even though there are over 715+ million members on the platform, there are still a lot of people who aren't using it to its full potential. Shifting to the online world can be daunting if it's not familiar to you.
But whenever you're feeling this way please remember this.. you don't have to be great to get started but you have to get started to be great. 😊 So wherever you are on your journey, doing something is better than doing nothing at all.
To learn more check out Jayla here 👉 https://linkfluencer.com/