Over the past year or so we've conducted quite a lot of webinars, workshops and seminars teaching business owners all over the world how to use LinkedIn to grow their business. This has been an exciting yet eye-opening period for us. We'll explain why:
At the beginning of all our presentations, we always like to kick off by asking a few questions to get a gauge for the crowd and what they are looking to learn from the session. And one of the questions we ask is: Why did you join LinkedIn? The crowd somewhat confused and a little jolted, usually take a few moments to think about the question before responding with answers such as:
– "I joined the site after a colleague told me about it."
– "I noticed all my friends were in there so I decided to join as well."
– "I read an article online and decided to join."
– "My business associates suggested I use the platform to stay in touch with contacts."
And the list goes on… Now, while they are all legitimate reasons, none have a clear focus or outcome on how they plan to use LinkedIn from a marketing standpoint to generate more clients, build a following, get better connected in their industry, and so on. In our opinion, this is why 90% fail to effectively use LinkedIn to grow their business.
In a previous post, we wrote an article about the top 3 ways you can use LinkedIn to grow your business. In this article we shared how to:
– Connect with Journalist to get FREE press coverage;
– Land joint venture partners by connecting with key decision makers; and
– Secure one on one clients.
You may want to check it out as it may help you get clearer on your own personal outcome for using LinkedIn: You Can Check Out That Post Here. We believe that in business and in life, anything you do, you first need to know and get very clear on your objective for that action and marketing your business is no different.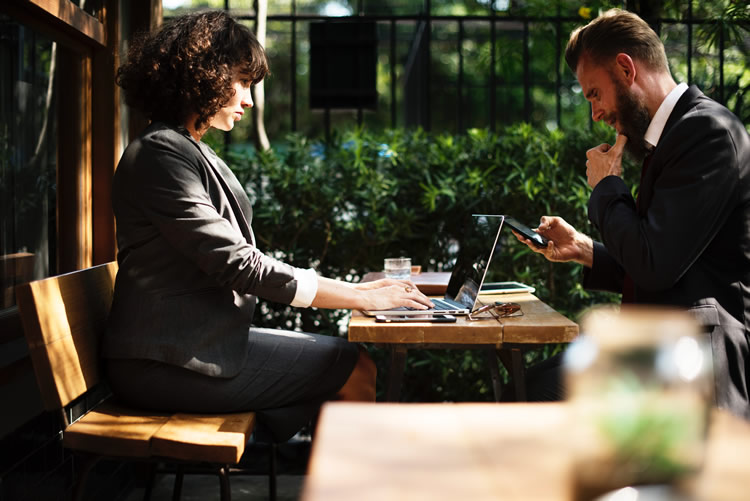 We remember when our founder Alex Pirouz first started using LinkedIn, his objective was to connect with journalists and editors in the media. His goal was to build a network of 100 media contacts worldwide and get featured in at least 5-10 business publications within 6 months. Having a clear and very specific objective helped him create a very focused and targeted action plan on what steps he needed to take to get there.
In those 6 months, he went on to build a network of 330 contacts and was featured in over 50 media publications. Over the years, his goal has changed time and time again depending on the marketing objectives he was looking to achieve and the challenges our business was facing. Some months his goal has been to fill our upcoming events and other months. It was to land one-on-one clients.
The point we're trying to make is that regardless of how many times he changed his approach for using LinkedIn, Alex always had a reason or purpose for being on and using it in the first place. This is the difference that makes the difference!!
So what's your objective for using LinkedIn??
When you're thinking about the answer, start to think about some of the current marketing challenges your business is facing at the moment. Maybe your goal is to use LinkedIn to solve these challenges? Maybe you want to stop cold calling or running telemarketing campaign? Perhaps you're sick and tired of attending networking functions and want to use LinkedIn to leverage your time and effort?
Given that every person is at a different stage within his or her business, there is no definite answer. There is no right or wrong objective, as long as the reasons behind your goals are aligned with the marketing objectives you are looking to achieve over the next 6-12 months.
If you're concerned whether if you go out and market yourself on LinkedIn alone that you may make similar mistakes then it's always best to work with experts to ensure things are rolled out successfully. When venturing into anything new that is going to be so critical for your business it's not worth the risk to your company and personal brand.