Are you sick of coffee dates that go nowhere? Endless requests to 'pick your brain' or provide giveaways with little in it for you? Or endless networking events that give you little to no concrete or fast return on investment?
What if you could grow your business faster, with less stress, using the same (or less) resources, by accessing money can't buy marketing and databases full of your ideal customer (ready to buy from you) often for free? How would that change things? Imagine if every marketing campaign you did deliver $10, $20, $30 or more per $1 you invest.
Well you can. It's called partnership marketing. Some call it JV's or joint ventures, others strategic alliances. It simply means joining forces with an aligned partner, who has complementary products or services, to access more resources and provide a more compelling offering to your shared ideal customer – so you all win you, your partner and both your audiences or shared customers.
One of the most powerful ways to identify and connect with your ideal marketing partners is via LinkedIn. It's actually the number one reason you need to be on LinkedIn and you need to leverage it well.
LinkedIn enables you to reconnect with existing contacts, search for the ideal connections, build your personal brand, and showcase your assets – all in a strategic, professional and compelling way. If you know how!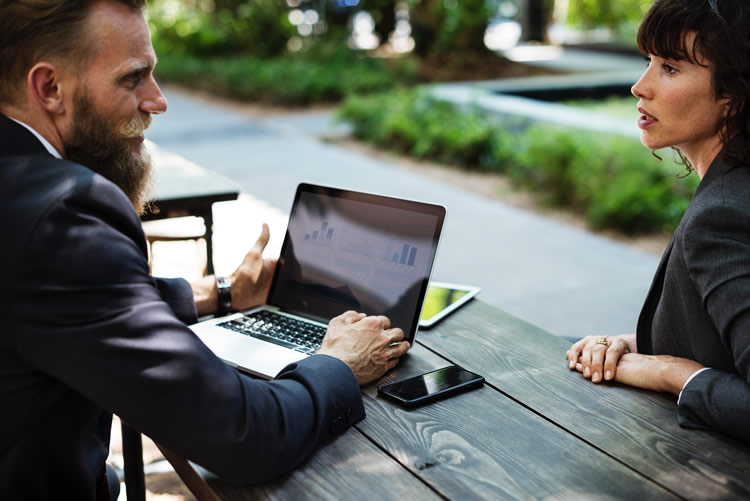 To gain further insight into the power of partnership our founder Alex Pirouz recently caught up with Simone Novello, founder of Partner2GROW. Simone is considered to be Australia's foremost authority on partnership marketing, and no wonder, having formed alliances worth hundreds of millions of dollars from Virgin Australia and the Commonwealth Bank to growing her current business by over 260% solely through the power of partnerships.
"Look at the core of any fast growing company and chances are you'll find a well executed and considered partnership strategy. Think IBM, Microsoft, Spotify and even Facebook, to name a few. It's extremely exciting to see our clients transform their business from frustrating slow growth and cash-flow anxiety through 'pay and pray' marketing, to fun, fulfilling and thriving businesses with common returns of 25 to 1 through simple marketing partnerships." says Simone.
Now, what if we say you could start building these powerful relationships without leaving your desk? Like Alex, Simone is a huge fan of the using LinkedIn to find and connect with ideal partners.
Chances are if you're in an industry you love, or you've been in it a while, you'll have potential connections you could be better leveraging right now. Or you could be better leveraging the connections of your existing network.
This is where LinkedIn comes in. It is extremely powerful when it comes to building assets, attracting and connecting with the ideal marketing partners. Use LinkedIn to find the right partners, and you'll be at a significant advantage when it comes to building a top performing business that effectively locks out your competitors.
Where else can you access 347 million professionals and filter them down to your ideal partner profile (once you've identified it) using LinkedIn's Advanced Search features! Start connecting with a genuine win-win attitude using a proven system and you're setting yourself up to be a top performing business (very few businesses have mastered LinkedIn AND partnerships so it's a formidable combination).
Below Simone shares her 6 steps to partnership marketing success and how you too can start using this process to sky rocket your sales:
1. Get Partner Ready
Be clear on your objective, target market, and how much growth you can handle or risk at best, wasting time, and at worst, sending yourself broke by landing a partnership you can't support! Be careful what you wish for. With great power comes great responsibility.
2. Identify Your Assets
Uncover all the amazing assets in your business that a partner would love to access and leverage for the benefit of their audiences. Don't forget your personal as well as your business assets. For example, use LinkedIn to position yourself as a thought leader in your industry. Ensure your profile is polished. What first impression will you give a prospective partner? Are you putting your best foot forward?
3. Get Partner Prospecting
The right partner wants you as much as you want them. Think about your customer journey – who does your customer encounter when they need or are looking for you? Who do you already know? Go for your low hanging fruit first to get quick results. Reconnect or connect with them on LinkedIn – make it personal and make it relevant.

4. Make An Offer Your Partner Can't Refuse
How? In the simplest and fastest way simply seek to add value. Only if you're unprepared and nervous will you end up giving away more than you want or need to without getting the return you're after. Metaphorically speaking, start with the coffee before you go out to dinner.
5. Seal The Deal
Understand your partner by doing your research and asking the right questions – they'll tell you what they want and you'll know what you can offer to meet that need if you've done the right preparation.
6. Build On Your Success
Simone sees so many great partnerships that fail due to neglect. When you've landed a great partner it's important to build on the wins in the relationship and maintain strong relationships that are immune from the pull of competitors.