Over the past 2 years since its launch we've had a lot of sales professionals and Entrepreneurs ask us the question on whether not the LinkedIn Sales Navigator is worth it. For those that may be unaware, LinkedIn has a solution you can purchase called Sales Navigator. This gives sales professionals and individuals more options to be able to find, track and build relationships with leads through LinkedIn.
Below are some of the major benefits of Sales Navigator:
• Automated lead suggestions for you based on data you enter from the start on your target clients.
• Unlimited search results at a time when searching the database of LinkedIn users (this is restricted on free accounts).
• Providing a way to contact users through using the InMail function.
• Allowing you to create a newsfeed of just your prospects where you can communicate on their posts – even if you're not their connection. This alone is worth the upgrade.
If you manage a sales team it will also give you insight into how well your team are using LinkedIn. If you want to test it out for yourself hover over Business Services and click Sales Solutions as shown in the screenshot below: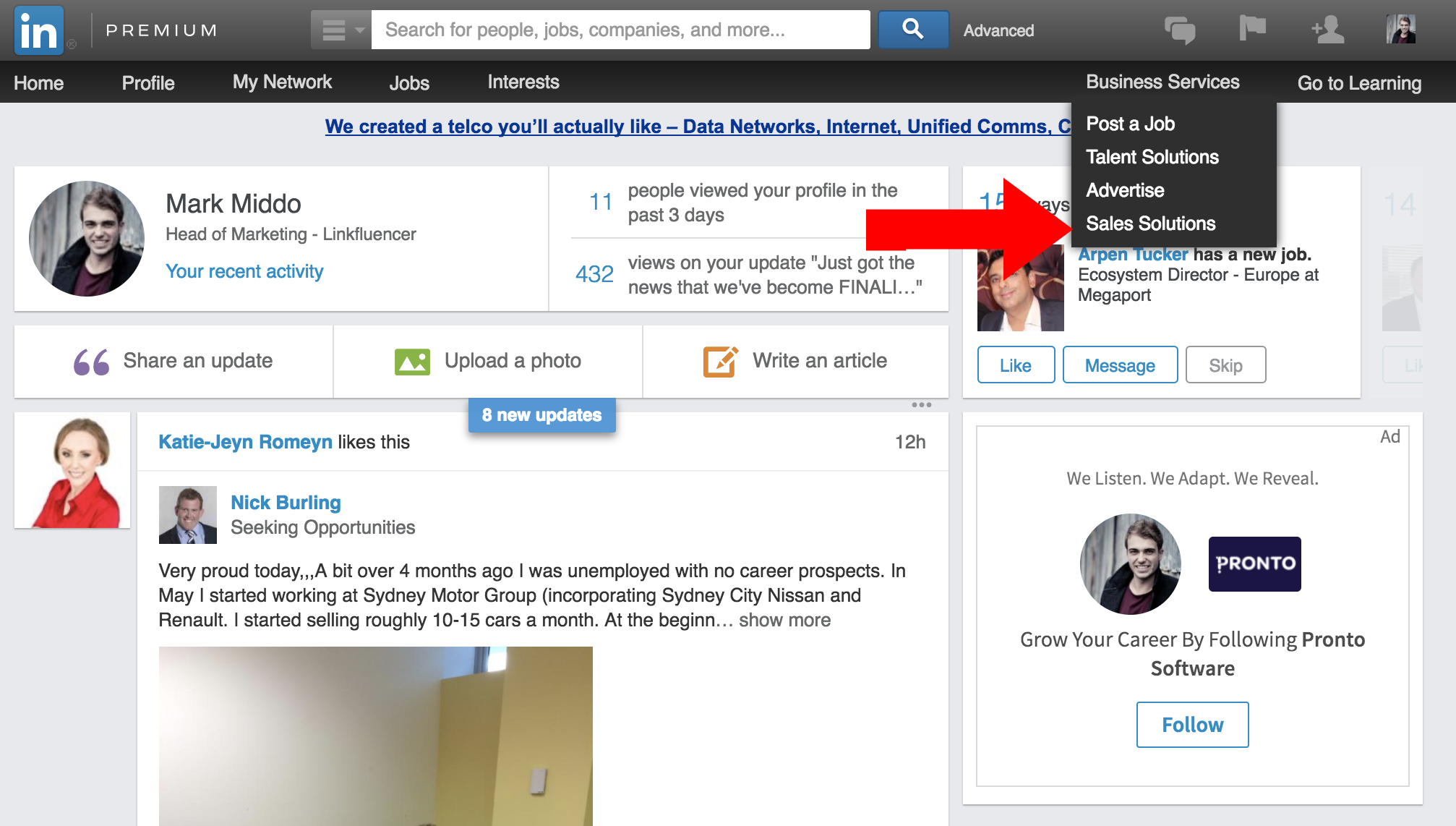 From there you can either request a free demo, or sign up for a free trial of the professional edition: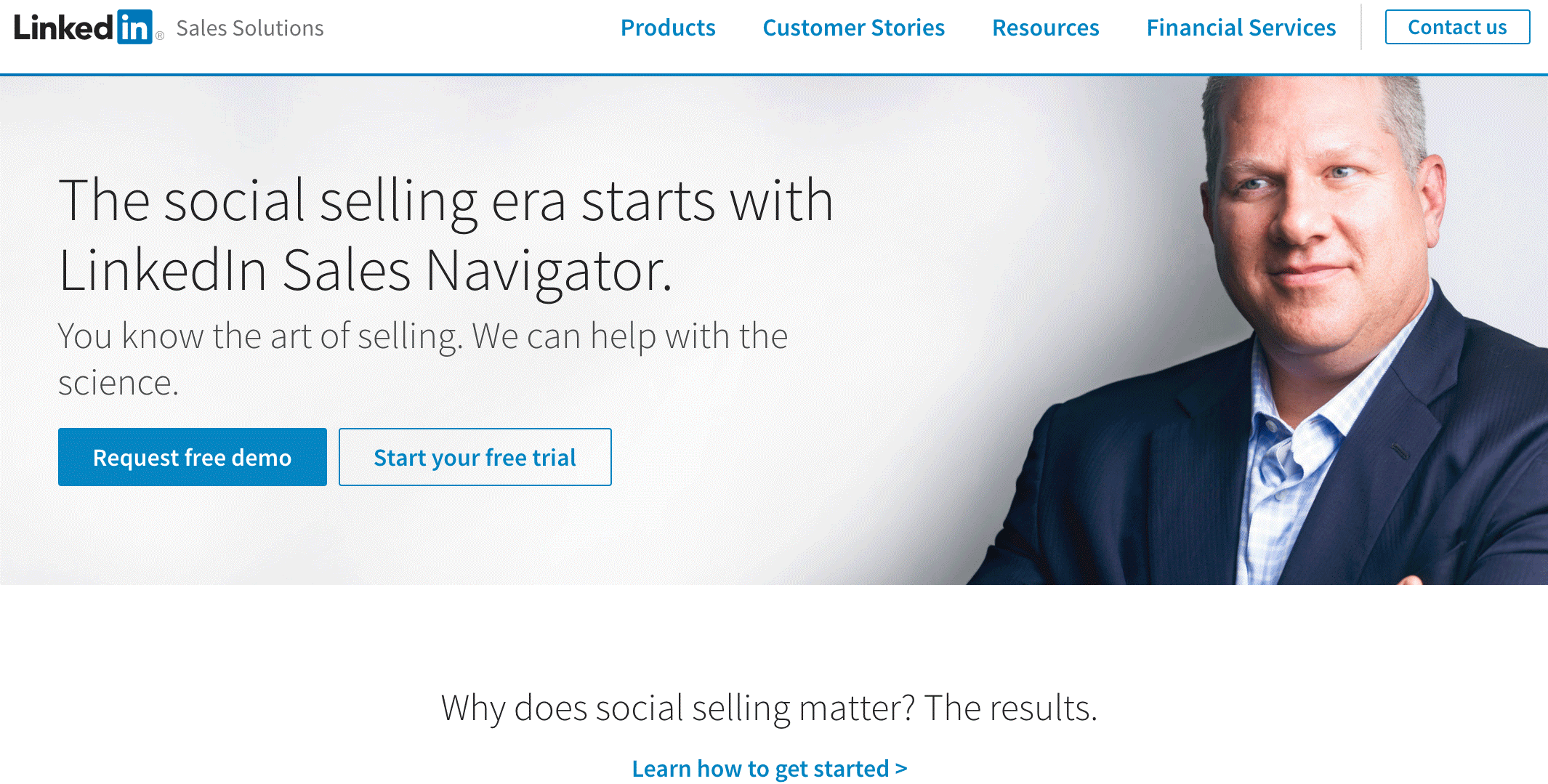 Up until a few months ago our stance was that the Business Premium Plus option was always a better option, because there wasn't a great deal of difference between the two upgrades – so the extra spent on the Sales Navigator just wasn't worth it. However keep reading the article, because we'll reveal how this is changing significantly over the next few months and how you can prepare yourself for this change. Before we do that though, let us just say that regardless of any premium option you choose, the way in which you use it is paramount to your success.
Funnily enough a few months ago our founder Alex Pirouz had a coffee with his friend called Matthew who runs a very successful legal firm here in Melbourne, Australia. It had been a few years since they connected and Matthew hadn't reached out to him before regarding his LinkedIn marketing. But after getting some pretty average results with what he had been doing, he felt like it was time.
After a few minutes of general chit chat they started diving deep into what he had been currently doing with his marketing on LinkedIn. He told Alex that he had been using the LinkedIn Sales Navigator for him and his team spending around $3000 a month.
The results? "Pretty abysmal" Matt said.. And for the costs? Well, Matt was paying $3000 per month – sometimes a lot more when he went over his quota of InMails.
Matt and his team were advised that he should be sending out InMails to potential leads that are presented to him and his team. His team would find leads using the Sales Navigator suggestions then send them a standard 'cold' InMail to those prospects. This was proving to be extremely expensive and using the InMail feature was netting them very little response in engaging with their prospects.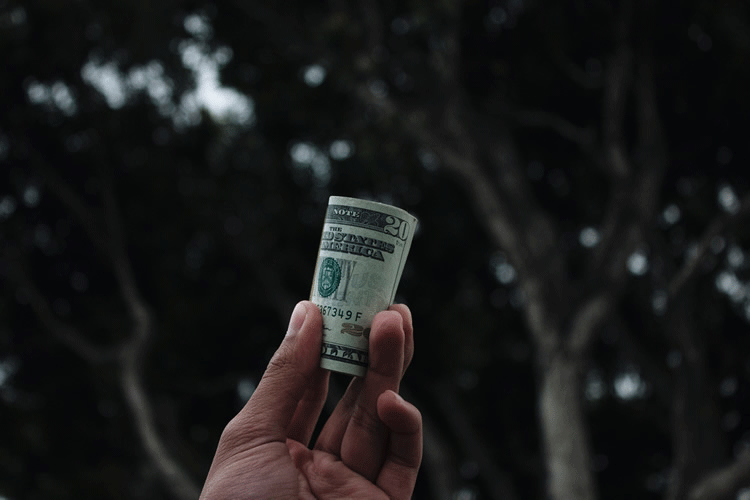 InMails allow you to send messages to any user on the platform without being connected with them. This is available to both Premium account users and Sales Navigator users. However, you only get a certain amount per month, then once you go over that you have to pay around $10 per InMail. To send an InMail you search for a user, hover over connect and click InMail as shown below: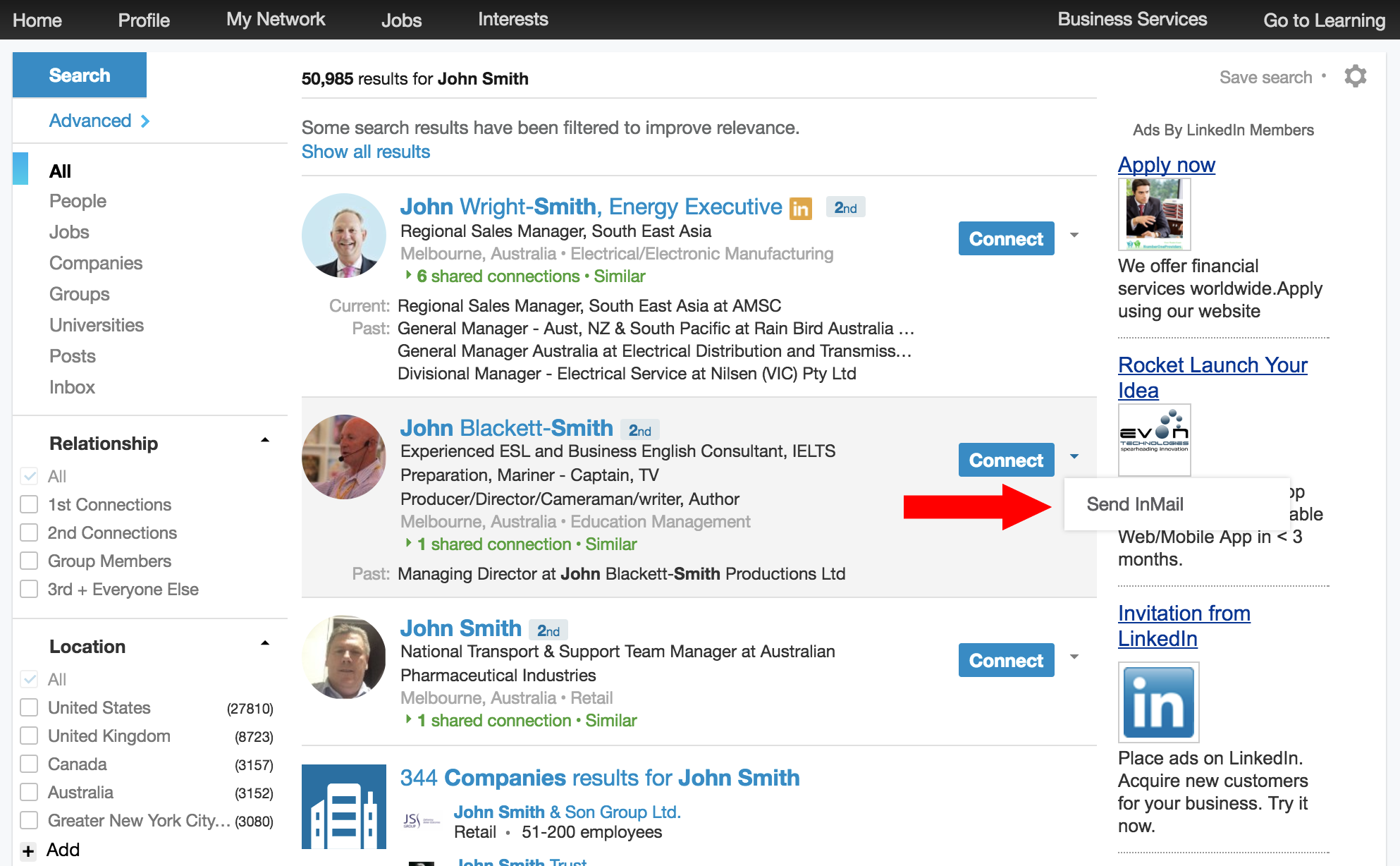 Once you click that an InMail messaging window pops up allowing you to send an InMail: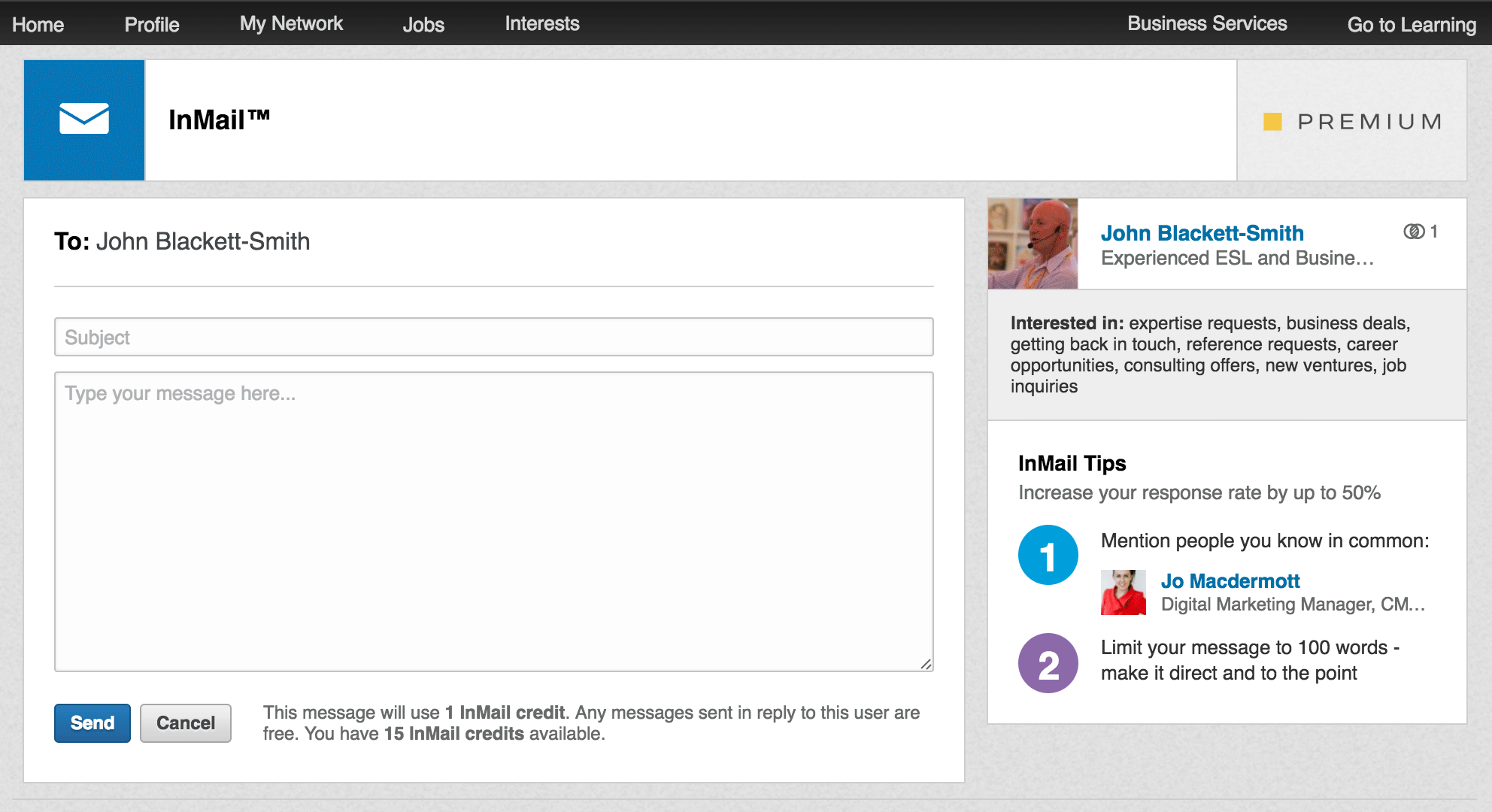 With the Sales Navigator each user will get around 20 InMails they can send to a user per month. Problem with how Matt was using them was that he was basically sending out cold sales letters to their prospects through it.
From our experience people see these as 'spammy', if you don't provide any value upfront before the email and then they simply ignore them. This is what was making his marketing ineffective and costly using Sales Navigator.
Our suggestion to Matt was to simply start sending out personalised connection requests to leads through leveraging the Advanced Search feature and then nurturing those relationships. Here's a link to an article that explains the best way to build and nurture leads through LinkedIn.
At this stage, you can do this through the Business Premium Plus account as well as the Sales Navigator option. So unfortunately due to ill advice, Matt was not using the Sales Navigator as effectively as he should be.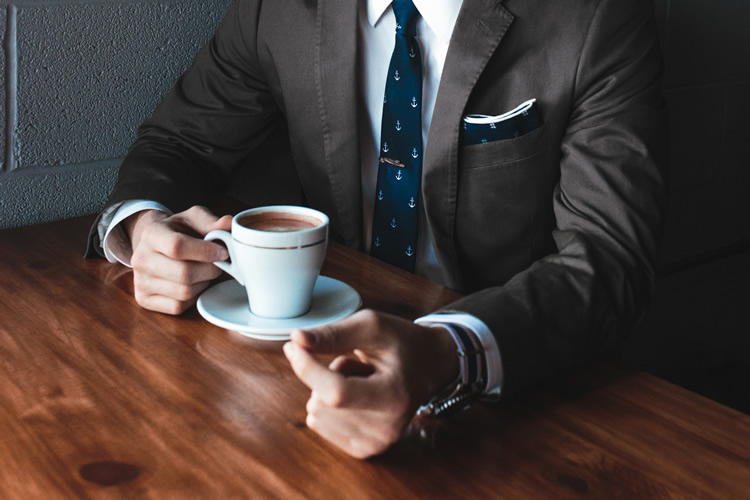 Now remember earlier in the article we said that LinkedIn is making some significant changes that you need to be ready for? Well, the social media giant recently announced that they are taking away the relationships tab and tagging option for premium and free account users, therefore the importance of leveraging Sales Navigator is becoming more and more clear every day.
For LinkedIn novices two of the major benefits of the LinkedIn platform is the tagging feature and relationships tab. Tagging allows you to tag your contacts, essentially putting them into segmented folders making organising your contacts a breeze. So for example, if you connected with Accountants in New York, you can tag them as Accountant – New York and whenever you need to contact with Accountants in New York you can simply bring up that list of people within your contacts.
Powerful for sales professionals and individuals looking to communicate with a segmented audience quickly and easily. The relationships tab allows you to see your relationship with the contact as shown below, you can also add notes, reminders so you have a history of your conversations with that particular prospect. Very powerful for building and maintaining business relationships.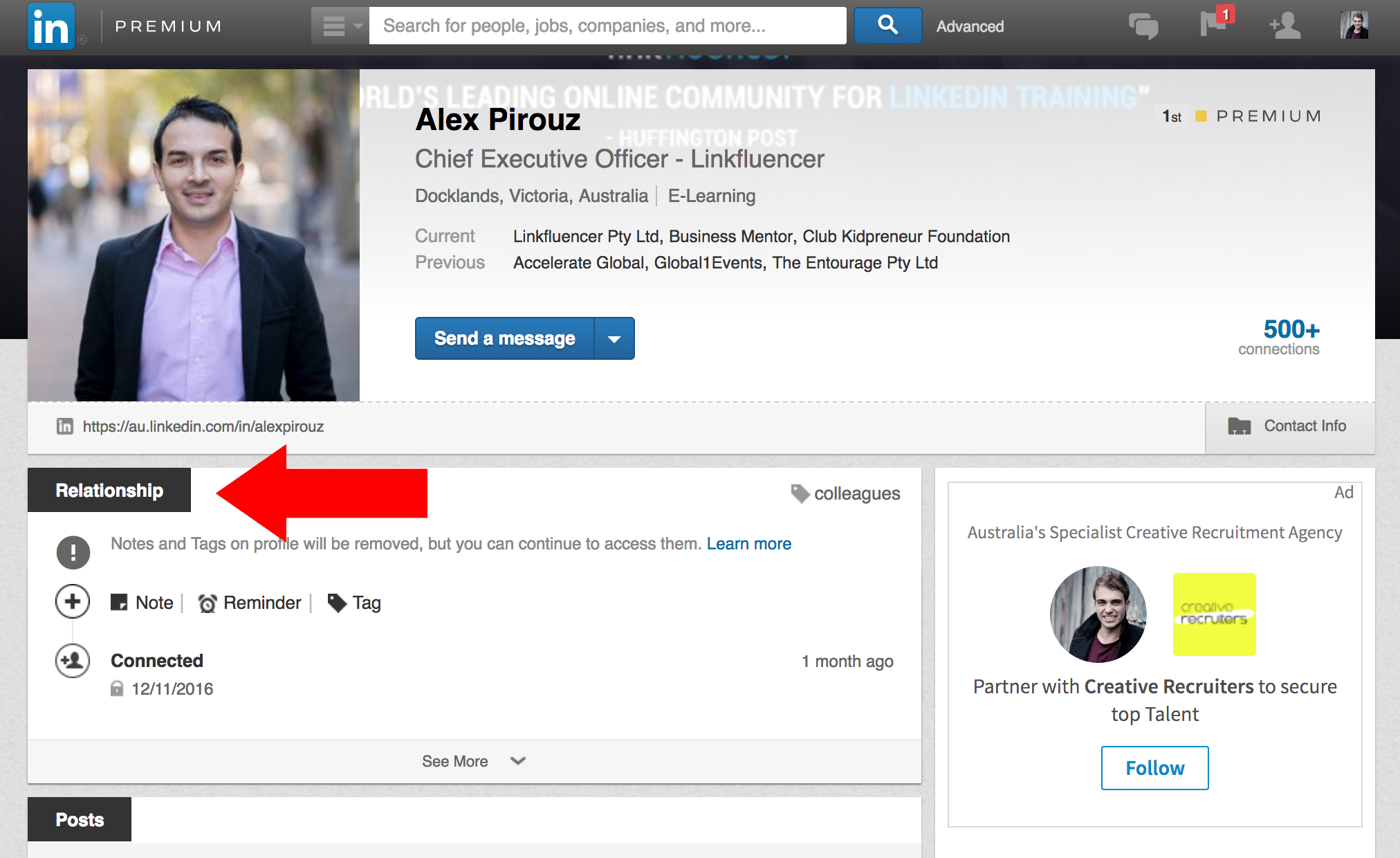 Here's an article we wrote on that which contains some great ways to leverage these two features. As stated earlier, LinkedIn is removing these features on the Business Premium Plus account and Free Account with these only being available to Sales Navigator users. With this change comes some preparation, but also some major opportunity.
Our research team have been testing and trialling the Sales Navigator account for a while now and with this switch over not far away, there is going to be some huge benefits to upgrading. For example, the tagging and relationships feature combined with the lead news feed could potentially be one of the most powerful social selling tools for B2B sales professionals. As stated earlier on the benefits of the Sales Navigator, one of the major features is the fact that you can use a neat option called the lead builder to allow you to build a list of potential prospects as shown below: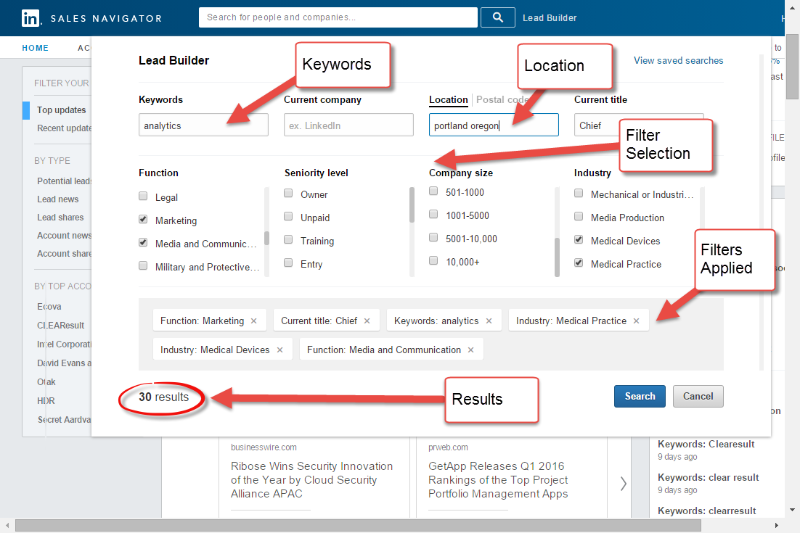 However to take this to the next level you can actually create a news feed where you only see your updates from the leads that you segmented.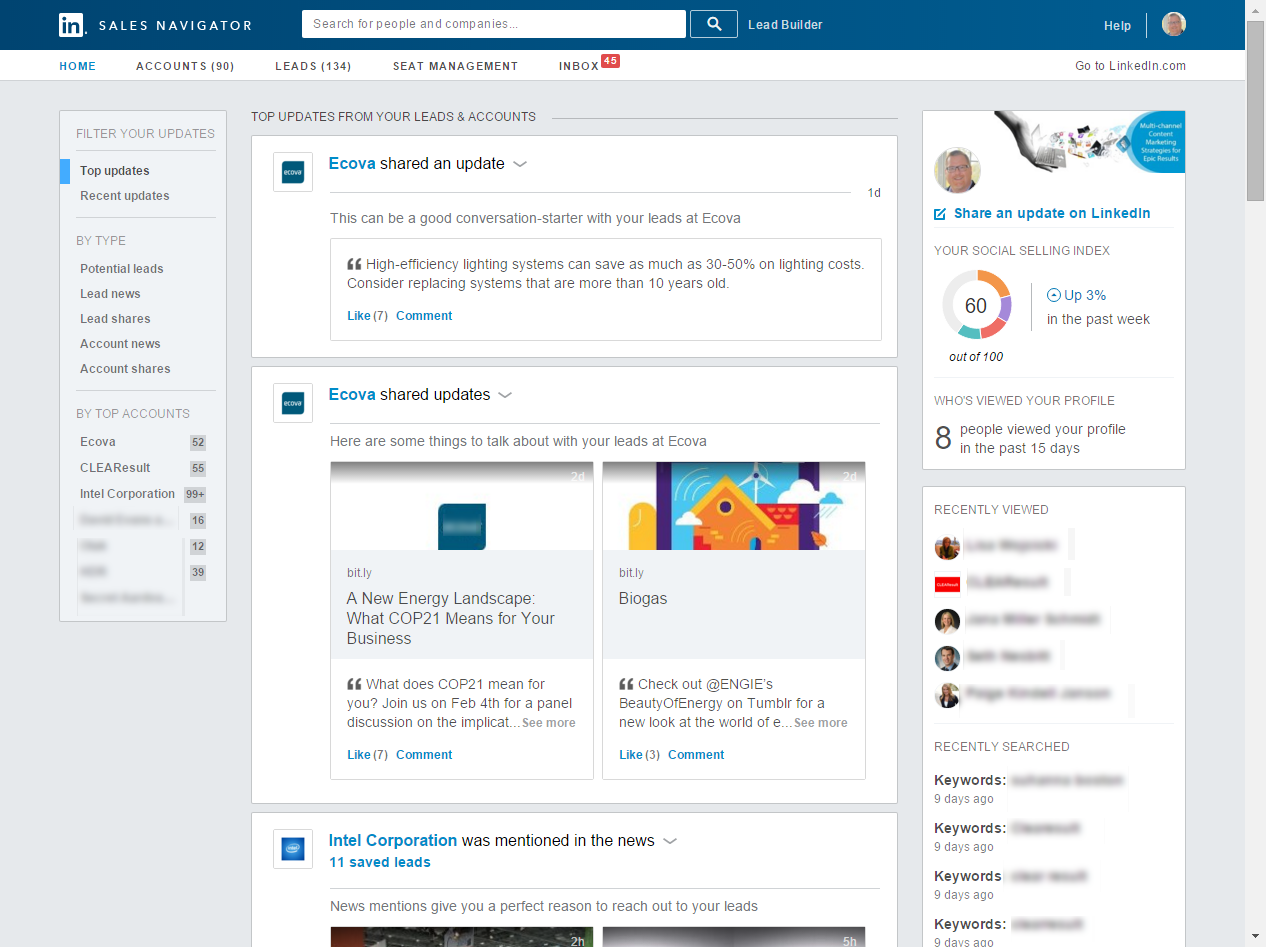 And the best part? You can see their updates and communicate with them even if you're not connected with them.
So imagine how powerful this could be, you identify a lead, they post an update on a great piece of content and then you comment on it and like it. After a few more occasions doing this and building rapport, you finally reach out to connect.
How much likely are they going to accept your request if they have already seen you adding value to their updates? How much more likely are they to have a conversation with you offline?
The odds improve dramatically. Even just staying top of mind of your current prospects by communicating with their updates is huge.
This is why we are really excited by the migration over to the Sales Navigator. But, the million dollar question – what's the price difference? Well, Business Premium Plus is $59.99 per month and the Sales Navigator is $89.99 per month.
With these exciting features, the extra $30 a month is well worth the investment and we envision a large majority of people won't take advantage of the upgrade… So this is a great opportunity to be one of the handfuls of people really leveraging LinkedIn to its fullest capabilities.
In the short term, you can still use the Business Premium account and get the functionality to tag and use the relationships tab, so there is no need to make the switch just yet, however, in March 2017, we recommend switching over to the Sales Navigator platform right away. Here's what you need to do to be prepared to for the transition to Sales Navigator:
1. Tagging all contacts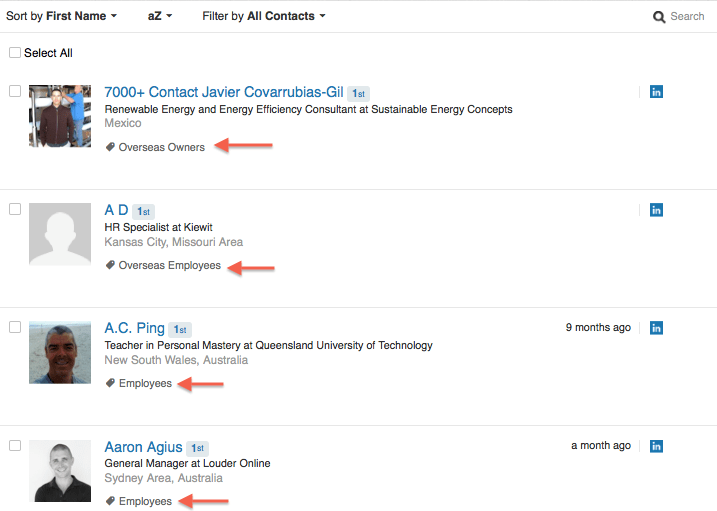 Given the tagging feature is no longer going to be available to Premium and Free users you need to firstly ensure you have tagged all your existing contacts, check out this article for a detailed explanation on how to tag. This is so you can easily transfer these tags over to the Sales Navigator, if you have spent a lot of time tagging – you don't want to lose all the organisation you have done.
2. Exporting all notes and tags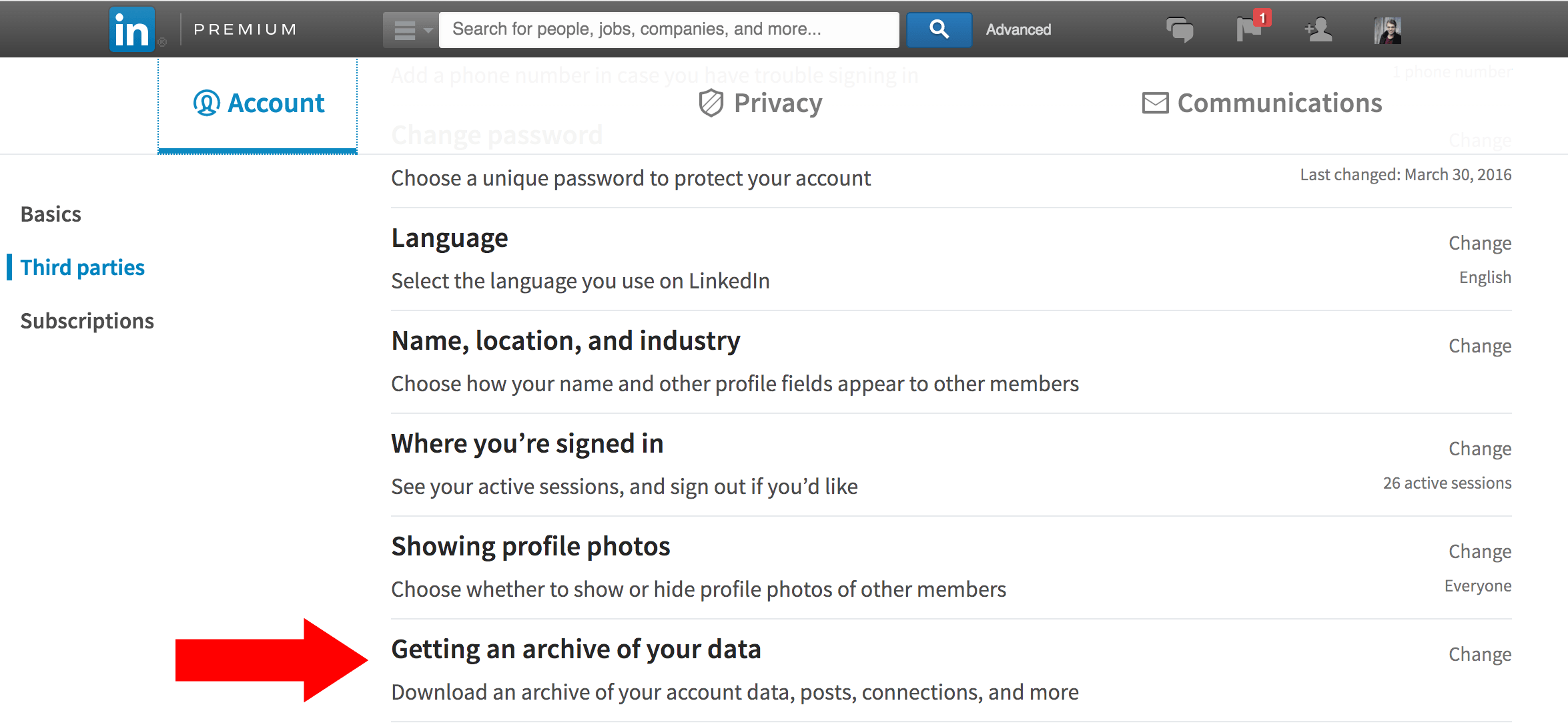 Once you have segmented your contacts correctly you then need to export all those contacts notes and tags to the Sales Navigator platform.
To do this, firstly download your Notes and Tags by following the steps below:
1) Go to data export page or access it under "Privacy & Settings".
2) Click 'Request archive'.
3) You'll receive an email within 48 hours with a link to download your data. Your notes and tags will be in the file named "Contacts".
Once you have done this go and transfer these to your Sales Navigator account by following these steps:
1) Start your LinkedIn Sales Navigator free trial.
2) If it's your first time using LinkedIn Sales Navigator, you will be asked to set-up your account.
3) After completing set-up, move your cursor over your profile picture at the upper right and select "Settings" from the dropdown menu.
4) On the Settings page, scroll down to "Import Linkedin.com data".
5) Next to Tags and Notes, click "Import to Sales Navigator".
6) You will see a confirmation when your Notes and Tags have been successfully imported and you can access them when viewing your connections' profiles.
As stated we suggest continuing to use the business premium plus until the end of March then migrate over the Sales Navigator when LinkedIn do the upgrade. This is due to the fact that for now, the Business Premium Plus has all the options you need, but if you want to get a head start on learning the functionality here's the link to sign up to Sales Navigator for free for 3 months (this offer may become invalid at any time).
But as with all premium features the effectiveness of them all comes down to HOW you use them, similar to the story of Matt earlier, spending the time to master social selling is paramount as you can easily find yourself wasting time and money. If you're concerned whether if you go out and market yourself on LinkedIn alone that you may make similar mistakes then it's always best to work with experts to ensure things are rolled out successfully. When venturing into anything new that is going to be so critical for your business it's not worth the risk to your company and personal brand.